How to set the time and date on GlucoRx meters.
Having trouble setting the time, date or alarm on your meter? Here is a step-by-step 'How to' guide.
The HCT and Nexus meters all open the same way, by lifting the back flap up. The Nexus Voice meter requires you to slide the flap downwards to expose the back. The SET button on Nexus Voice is coloured black, just above the batteries. All other meters have an orange coloured SET button to the left of the batteries.
Take your switched off meter.
Turn the meter over and open up the flap so that the batteries are exposed.
Press the SET button next to the batteries.
On the screen you will first see a number light up. This number represents the year. To change the year, press the main button on the front of the meter. Once the year is set correctly, repeat step 3 by pressing the SET button again.
After pressing the SET button, you can change the day in the same way you changed the year by pressing the main button and repeating step 3 again to change the month.
Repeat step 3 to SET an alarm. If you do not want to set an alarm, you can simply press SET again till the screen displays "OFF", then skip to step 10. If you would like to set an alarm, press the main button to turn the screen display from "OFF" to "ON".
Certain GlucoRx meters allow you to switch the screen Backlight on and off – the last option in the settings, just after the alarm settings
Repeat step 3 until you have gone through all the meter settings. The meter will display "OFF" and automatically shut down.
How do I set the time, date and alarm on my Nexus Mini Ultra meter?
All the options are in the same order as any other GlucoRx meter, but the steps to access them on the Nexus Mini Ultra are different as you use the front up and down buttons instead of a SET button.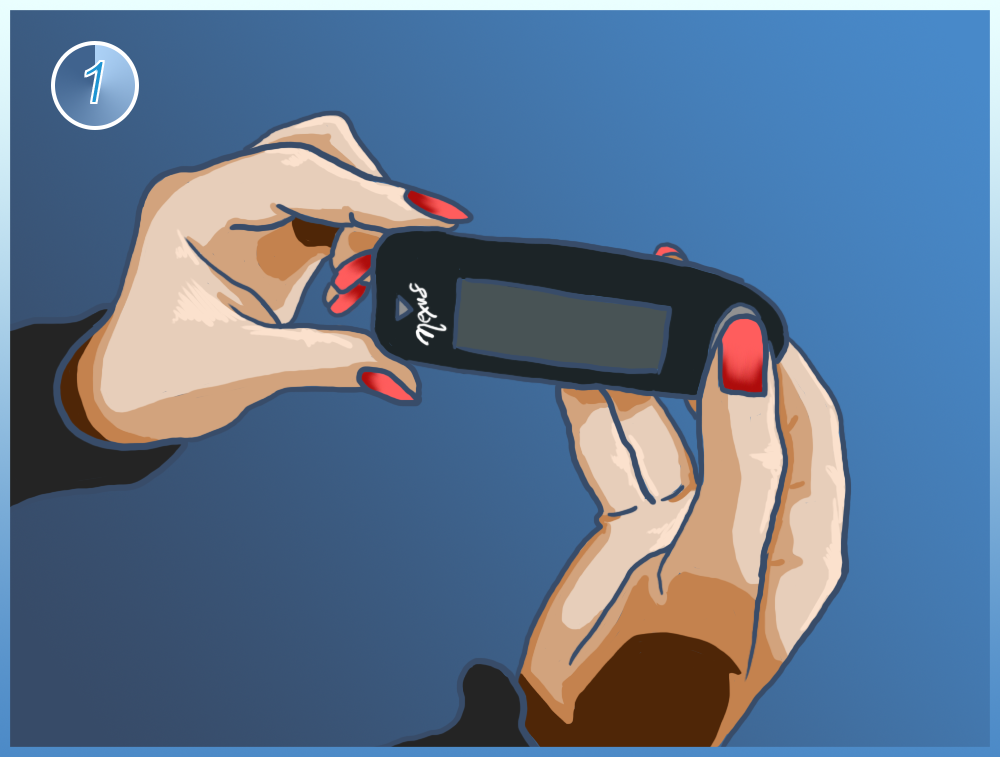 From the meter being completely switched off, hold down both the front up and down buttons together for a few seconds.
To change the values on each setting, press the up button.
Once a setting has been set correctly, move onto the next setting by pressing the down button.
To modify the alarm, keep pressing the down button until "OFF" is displayed.
Once "OFF" is displayed again, the meter will automatically turn itself off. All the changes you've made have been adjusted and saved for when you next use the meter.